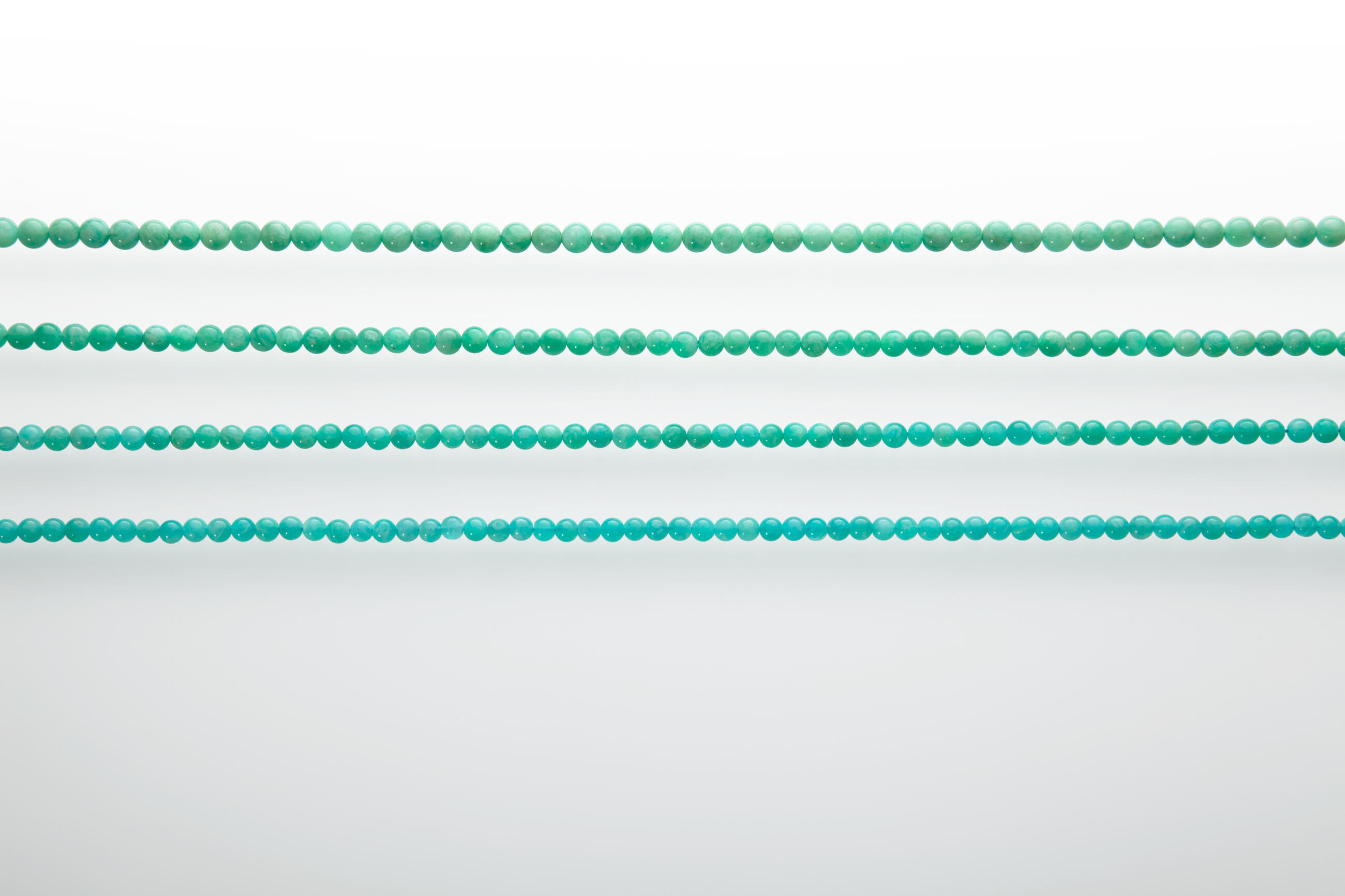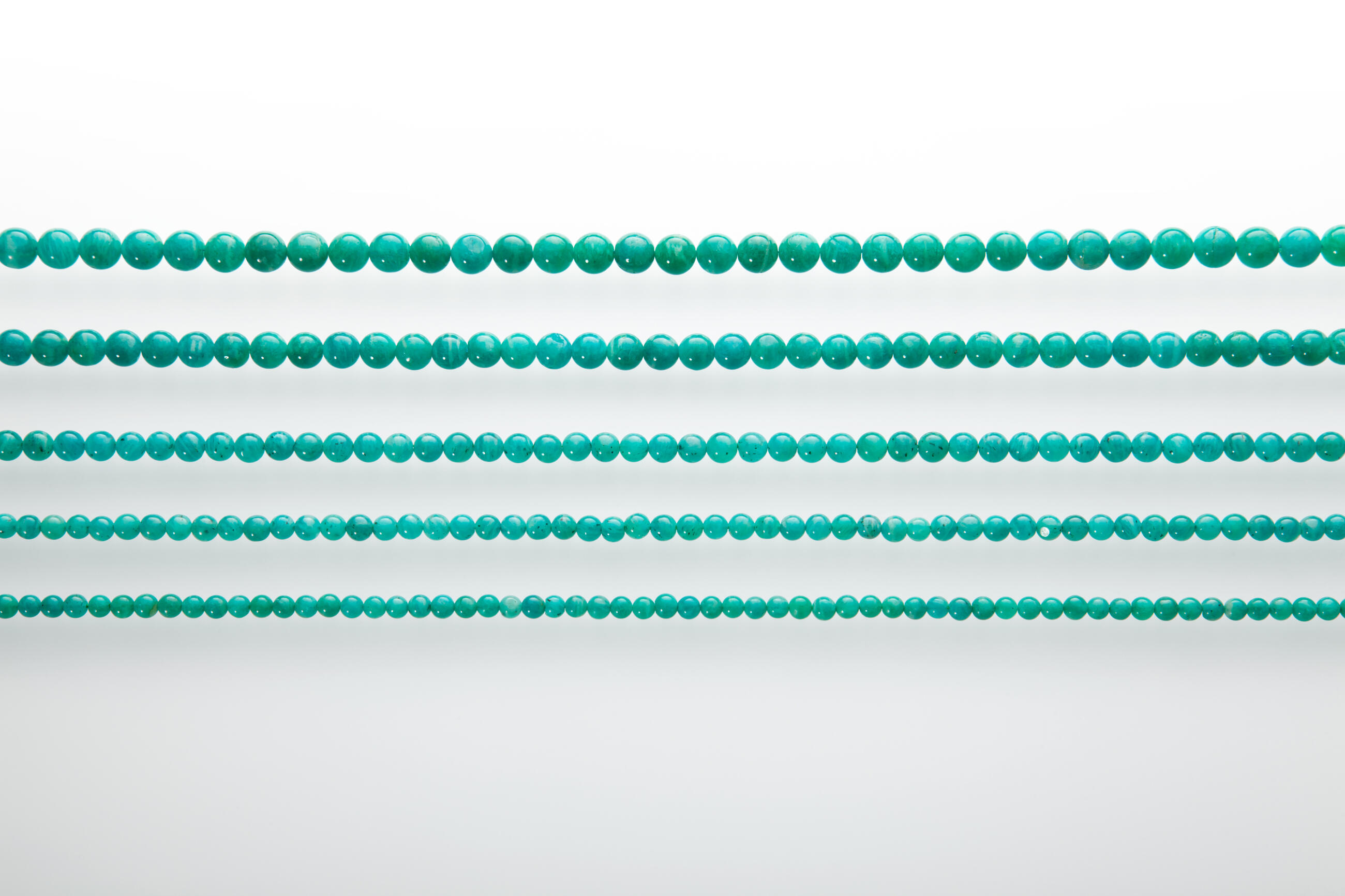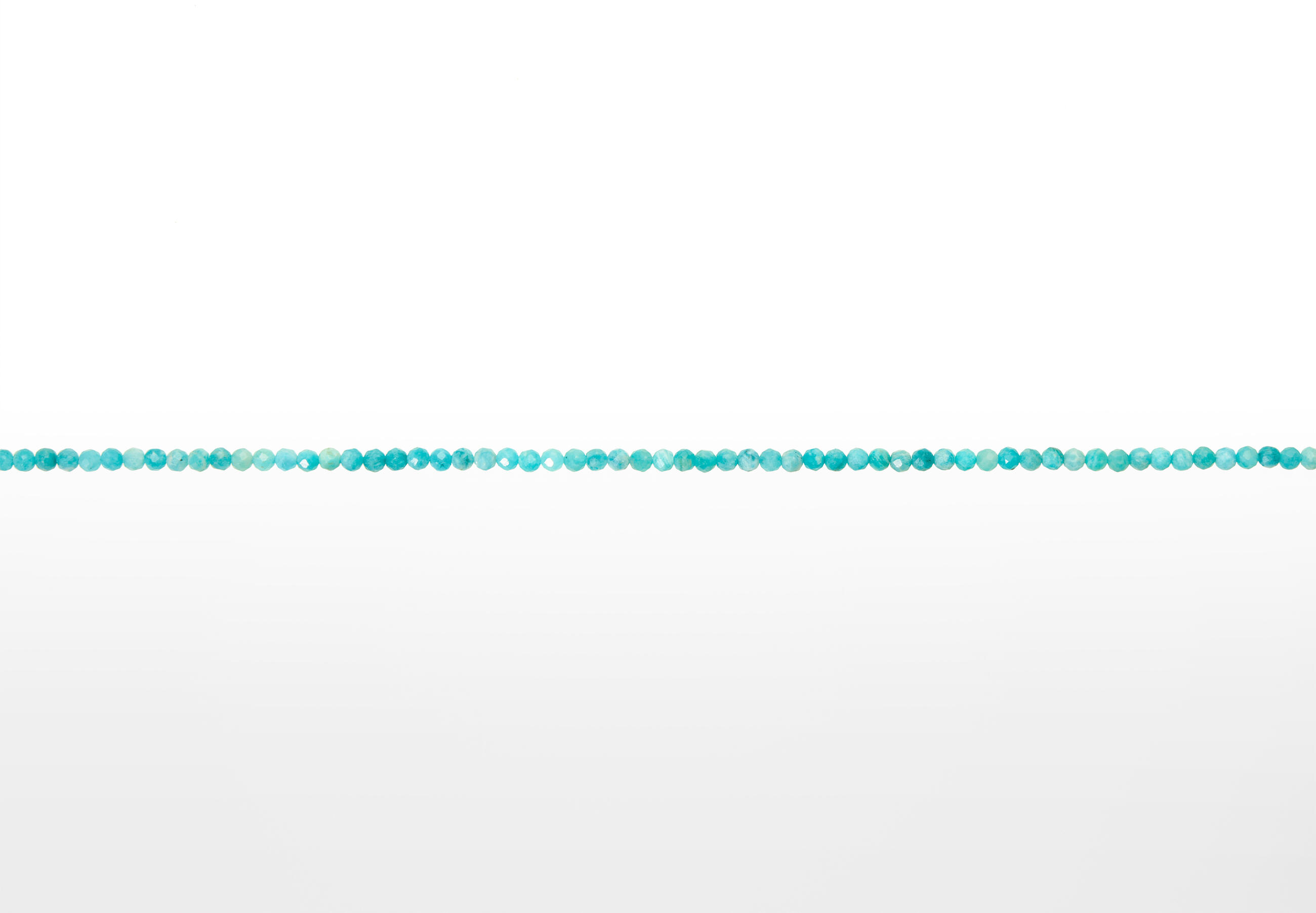 Back to overview
Amazonite
Amazonite's name refers to the deposits along the Amazon River. The mineral can shade from emerald green, to blue-green colours. However, only a small number of amazonite shine with deep green colours. The majority of amazonite' colour is less intense. Our raw material is from Minas Gerais in Brazil.

If we look at its chemical structure, amazonite is a rare variety of potassium feldspar (microcline) with a small amount of rubidium oxide.

About the product: Our loose strings are sold individually – each is 40 cm long. The products are packed in standard shipping packages.