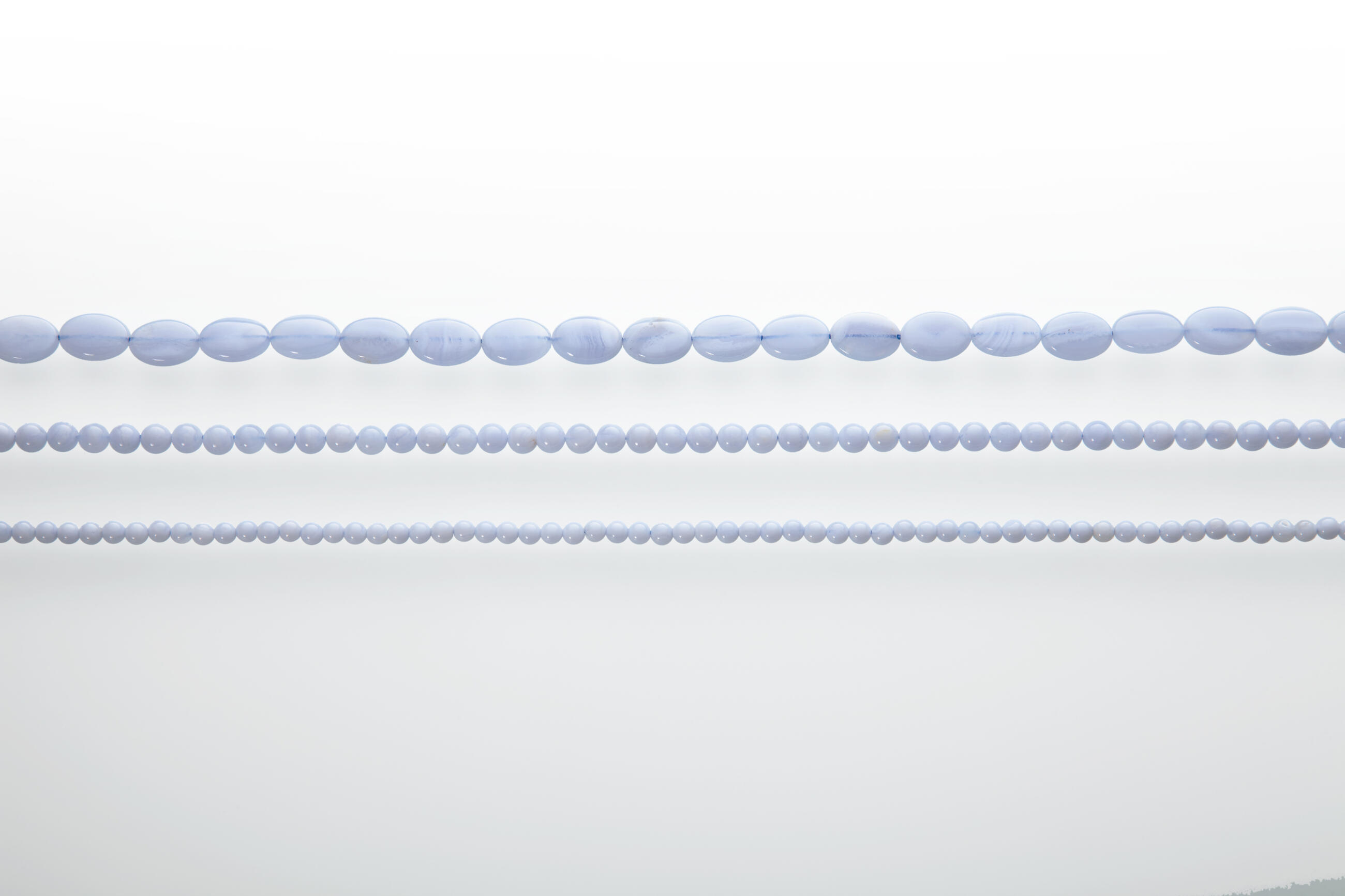 Back to overview
Chalcedony
Depending on the type of admixtures in chalcedony, we distinguish individual varieties of this stone. Agate, carnelian, onyx, heliotrope and jasper are the most popular ones. We can find several chalcedony deposits on Earth – this material is from Namibia.

If we look at its chemical structure, chalcedony is a cryptocrystalline variety of quartz.

About the product: Our loose strings are sold individually – each is 40 cm long. The products are packed in standard shipping packages.