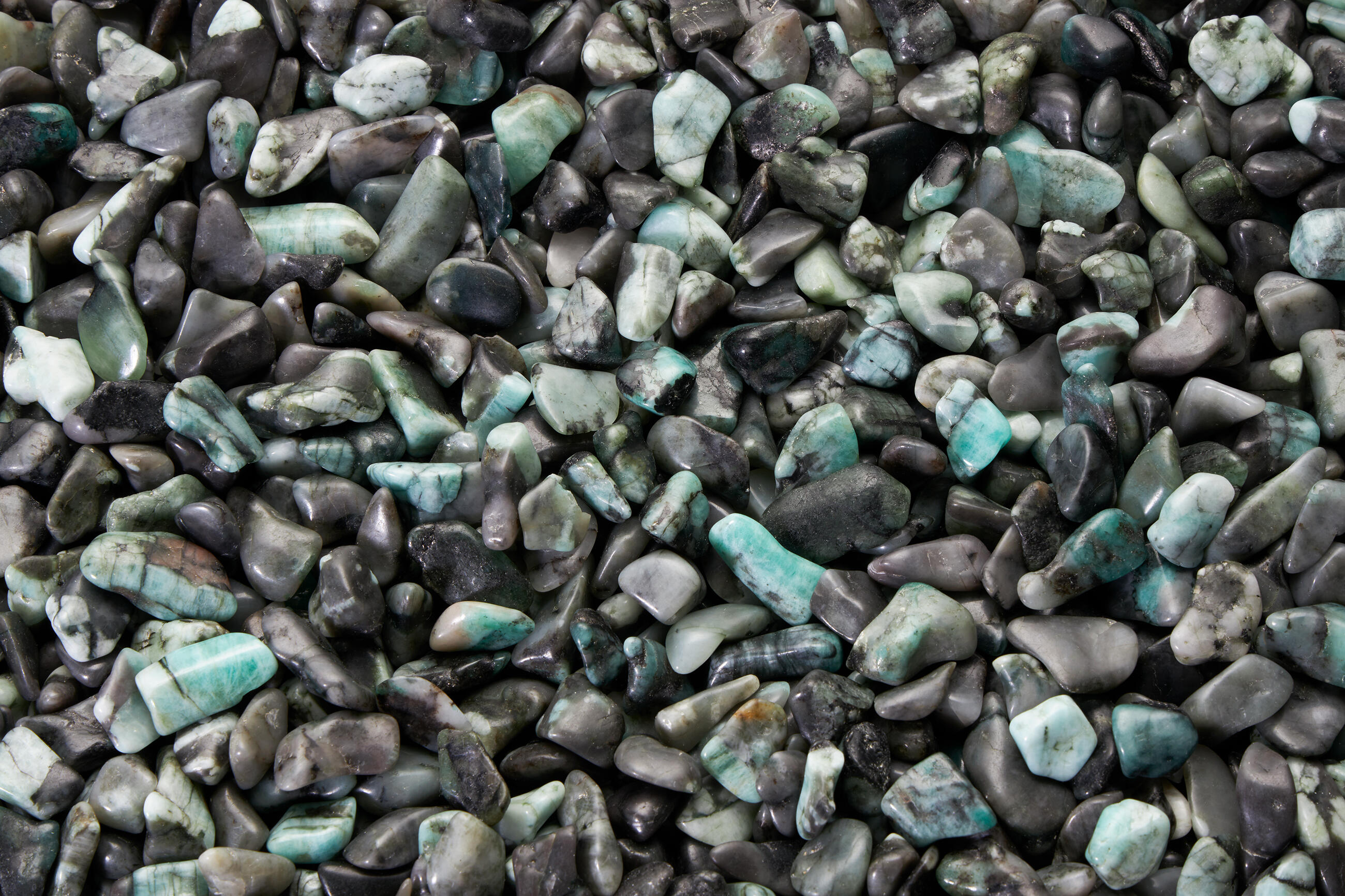 Back to overview
Emerald B
Emerald is a real gem. This precious stone has been known since ancient times throughout the world. It is a rare variety of beryl (aluminium silica and beryllium). The striking, signature green colour of this stone is a result of a small admixture of chromium in its structure.

Special conditions/ treatment: Please, do not expose emerald to sudden changes in temperatures. Apart from that, there is no need for special handling with emerald.

Use: Mini tumbled stones (chips) are used for the production of various decorative items and ornamental mosaics. Size 3 - 5 mm is also suitable as filling for small glass bottles.

About the product: We offer this product in 1 kg or 5 kg package; some "chips" are available in both variants. The product is packed in firm plastic bags.