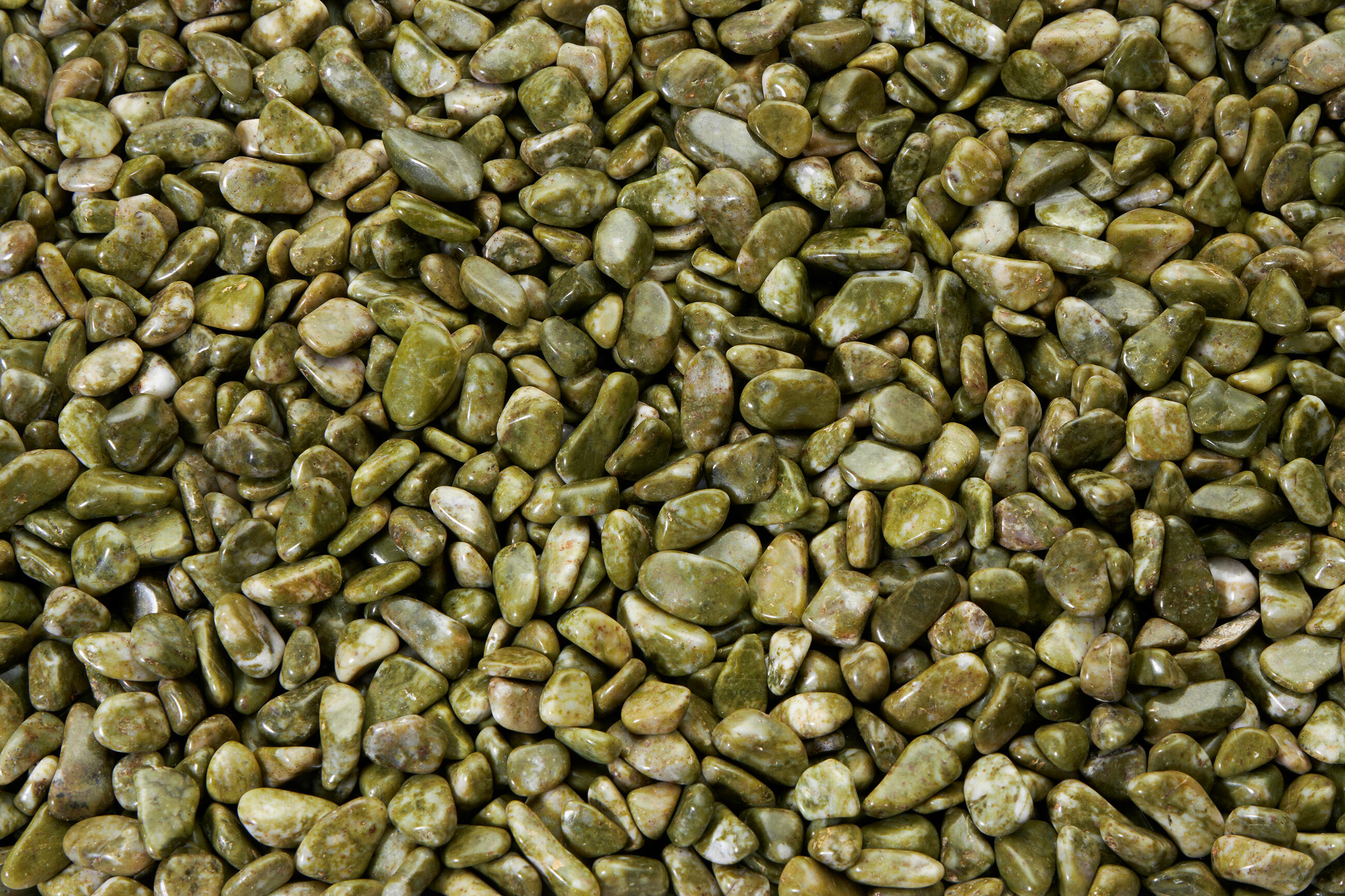 Back to overview
Epidote
Epidote is a relatively widespread mineral, shading from green, yellow-green, grey-green or grey colours. Most often, you will find it opaque, but there are also translucent or even transparent pieces. As for its composition, it is a silicate of calcium, aluminium and iron.

Epidote uniqueness: This beautiful and decorative stone contains particles of epidote, quartz and feldspar. It stands out for its breccia-like composition and bright green colour. However, the epidote mines are currently shut down.

Use: Mini tumbled stones (chips) are used for the production of various decorative items and ornamental mosaics. Size 3 - 5 mm is also suitable as filling for small glass bottles.

About the product: We offer this product in 1 kg or 5 kg package; some "chips" are available in both variants. The product is packed in firm plastic bags.