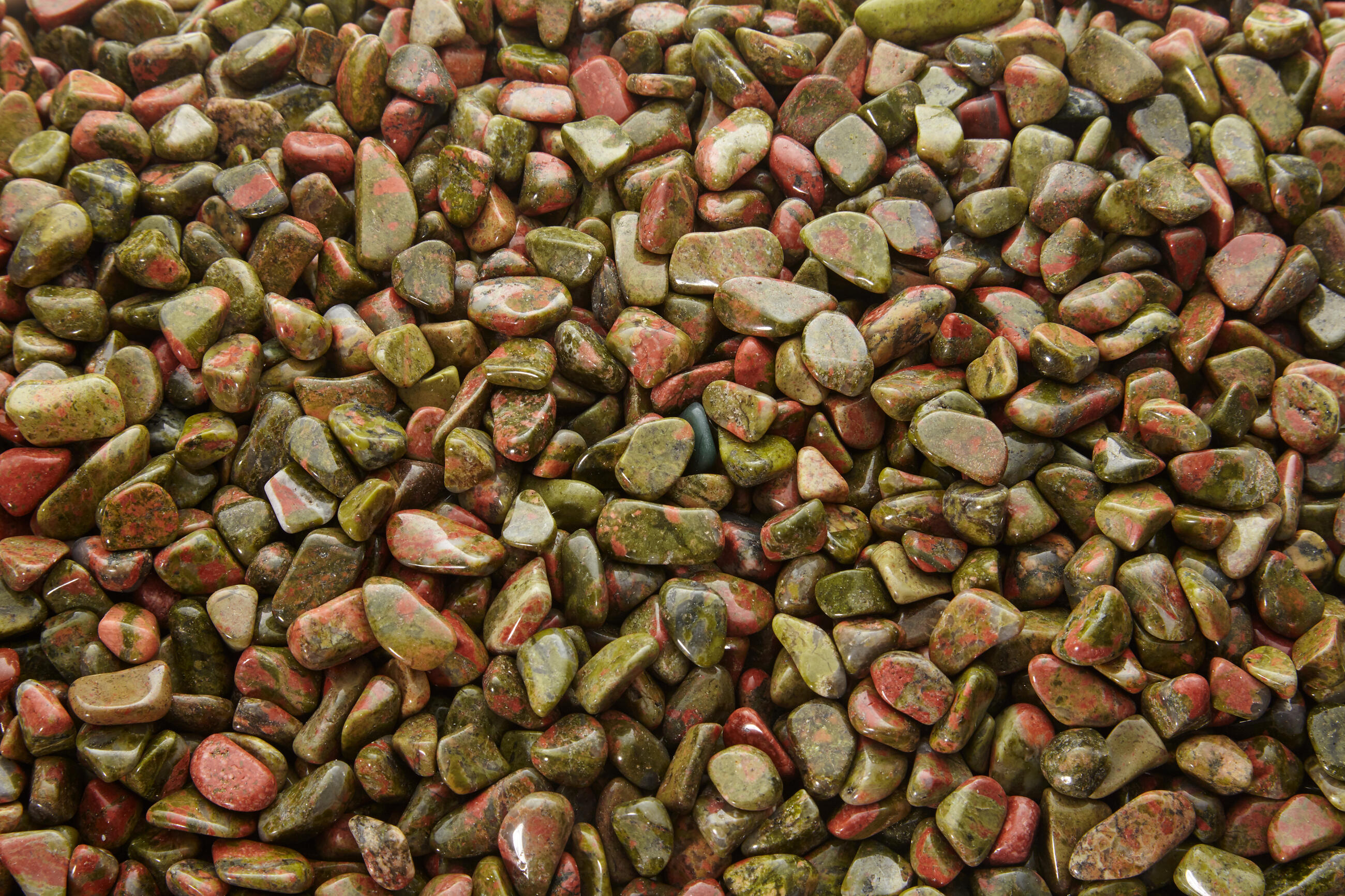 Back to overview
Unakite
Unakite is a compound of epidote, feldspar and quartz. In 1874, F. H. Bradley named the stone after its original deposit in the Unaka Range in the USA. This piece is from South Africa.

Unakite uniqueness: Thanks to its composition, unakite shades in green-pink colours with striking patterns, creating a popular design for jewellery, natural tiles and statuette production.

Special conditions/ treatment: Unakite contains several minerals – please do not use chemical detergents to clean it.

Use: Mini tumbled stones (chips) are used for the production of various decorative items and ornamental mosaics. Size 3 - 5 mm is also suitable as filling for small glass bottles.

About the product: We offer this product in 1 kg or 5 kg package; some "chips" are available in both variants. The product is packed in firm plastic bags.