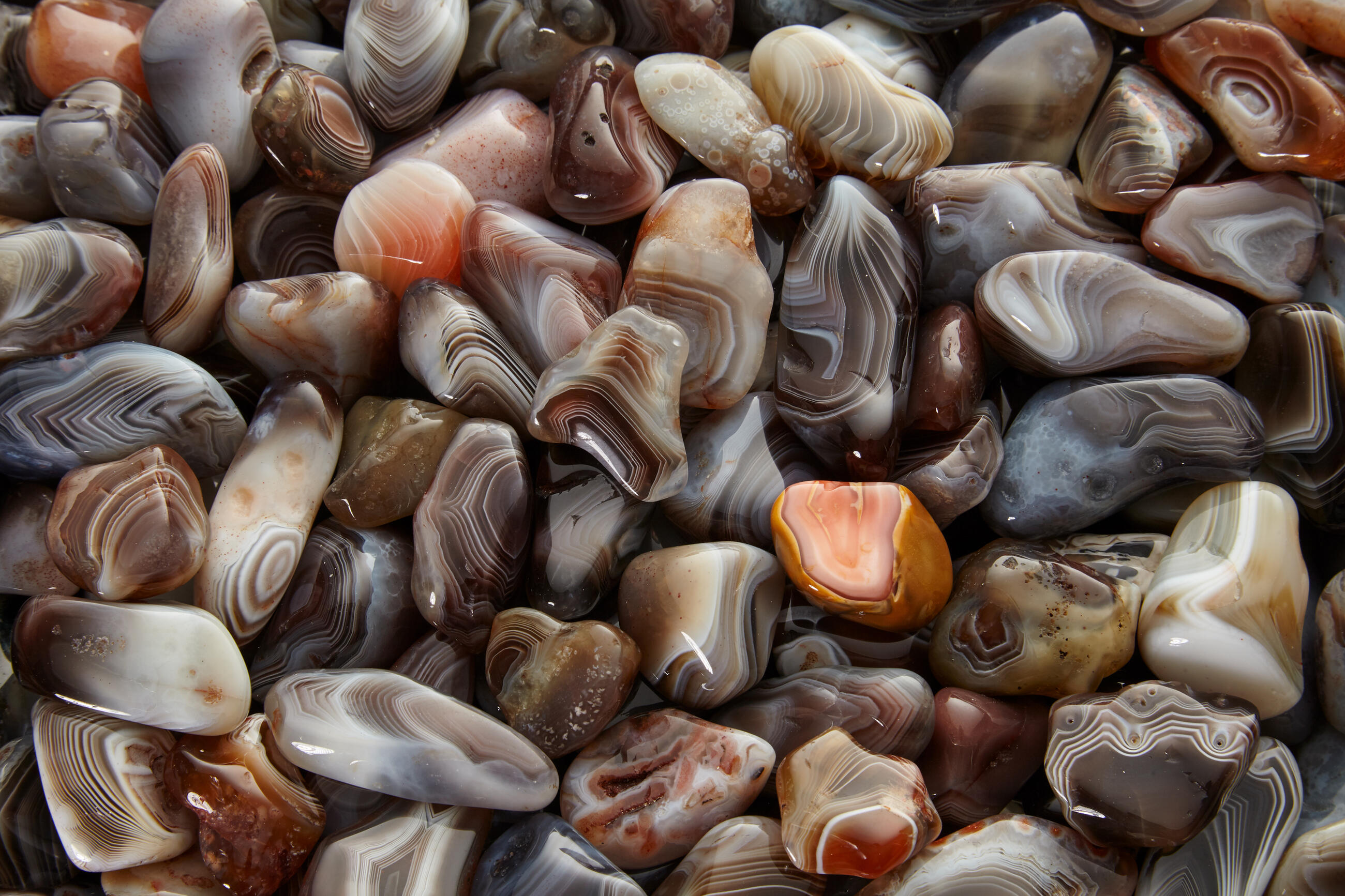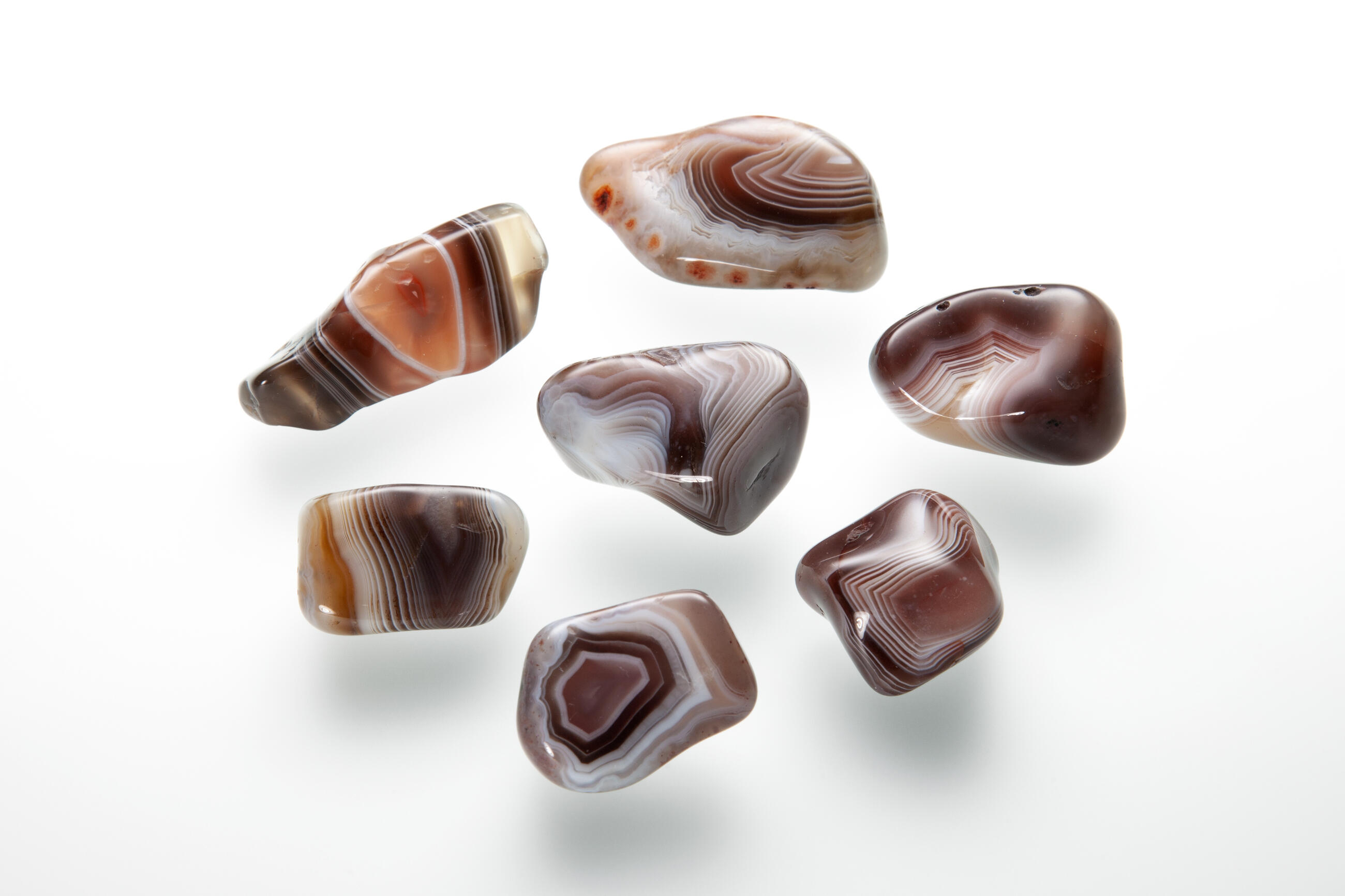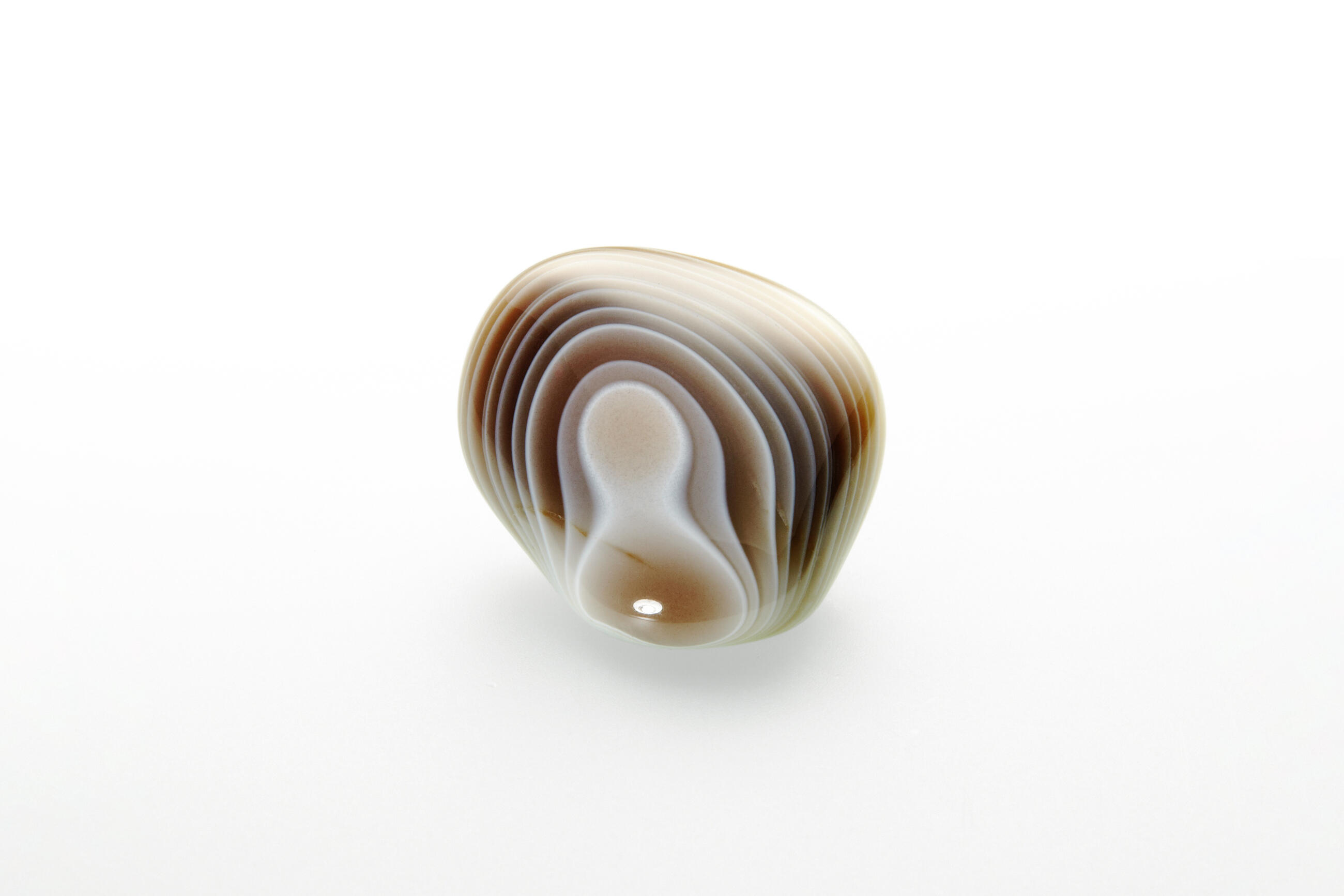 Back to overview
Agate Grey Botswana
Grey agate is one of the gems that are only available from collections, as the government of Botswana has banned the export of rough agates.

Agate uniqueness: Botswana agate has striking banded lines. The sharp contrast between white and dark banding is often accompanied by a red centre (dyed with iron oxides) shaping the overall dynamic character of the stone.

Special conditions/ treatment: There is no need for special handling with grey agate.

About the product: The product is packed in firm plastic bags.