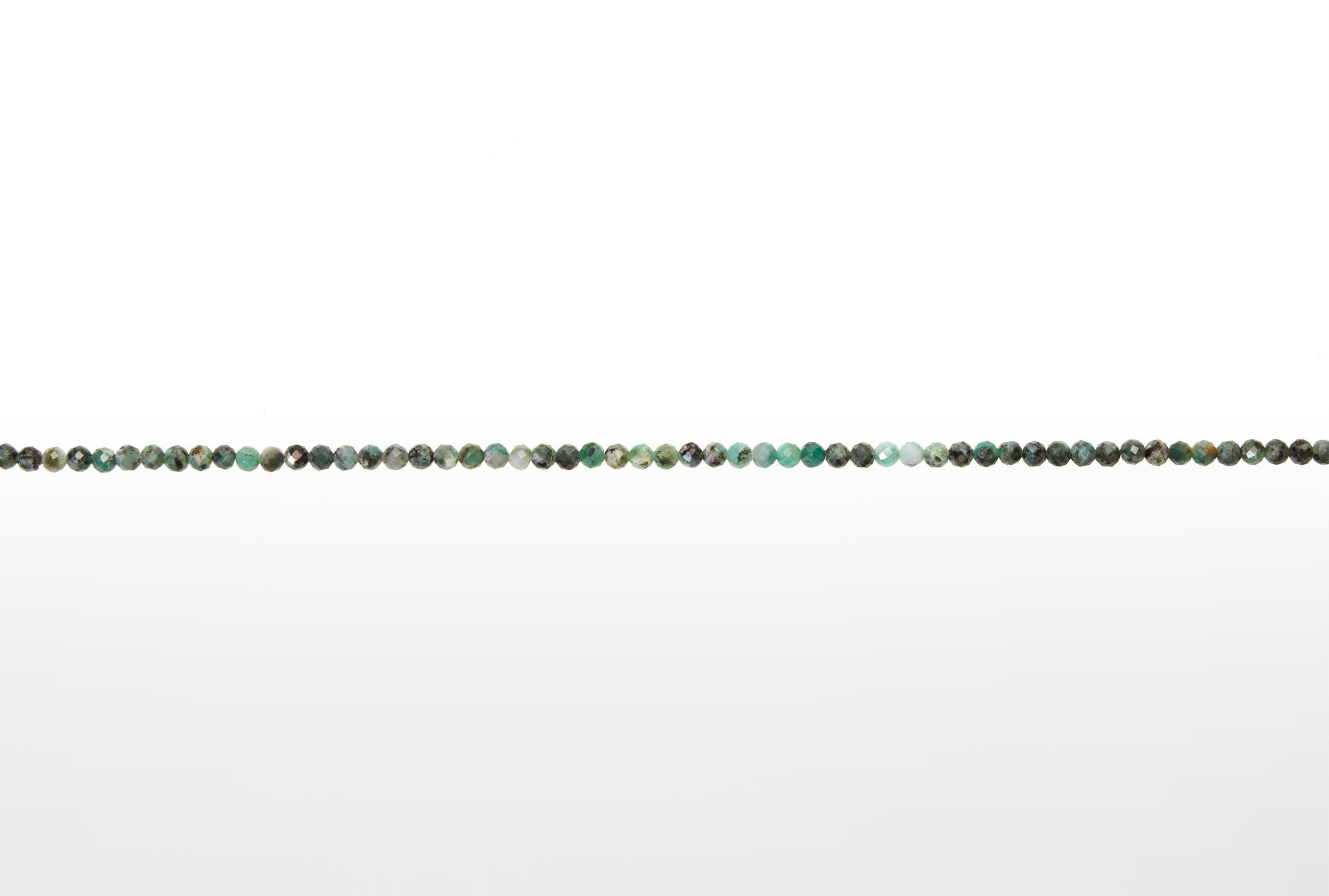 Back to overview
Emerald
Emerald is a real gem. This precious stone has been known since ancient times throughout the world. It is a rare variety of beryl (aluminium silica and beryllium). The striking, signature green colour of this stone is a result of a small admixture of chromium in its structure.

Facets are little flat polished surfaces cut on a gemstone. These bracelets are made from round faceted beads with a unique sparkle, which makes them perfect elegant accessories.

About the product: Our loose strings are sold individually – each is 40 cm long. The products are packed in standard shipping packages.